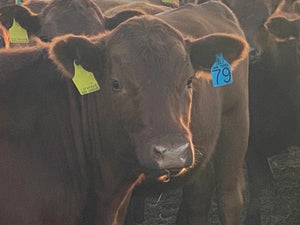 Wonderful, healthy, tasteful home raised beef
We have beef in the freezer for sale now. We will have new crop calves to butcher starting in January and throughout the year. We look forward to providing this nutrient packed protein for your family. 


You can purchase a package at a time from our store in Calumet Okla or purchase anything up to a whole beef. See our web site at northcanadianredangus. Com. You can contact Yvonda at mfsc@pldi.net. 
---