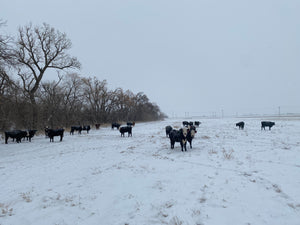 Preparing the next set of heifers for breeding
Between the heifers off our own cows and heifers we are purchasing we hope to have about 300 heifers to expose to bulls. The pic is some of our motley face heifers. There are solid reds and blacks as well. 


A number of these heifers will have Pharo influence. All of the heifers will be number one high quality heifers. The bulls will be left with them for 60 days, blood will be drawn for pregnancy test and our annual sale will be in early December. Easy calving is guaranteed. 


Looking forward to a great year. God bless!
---